What Does it Take to Get a Quality Access Floor Installation?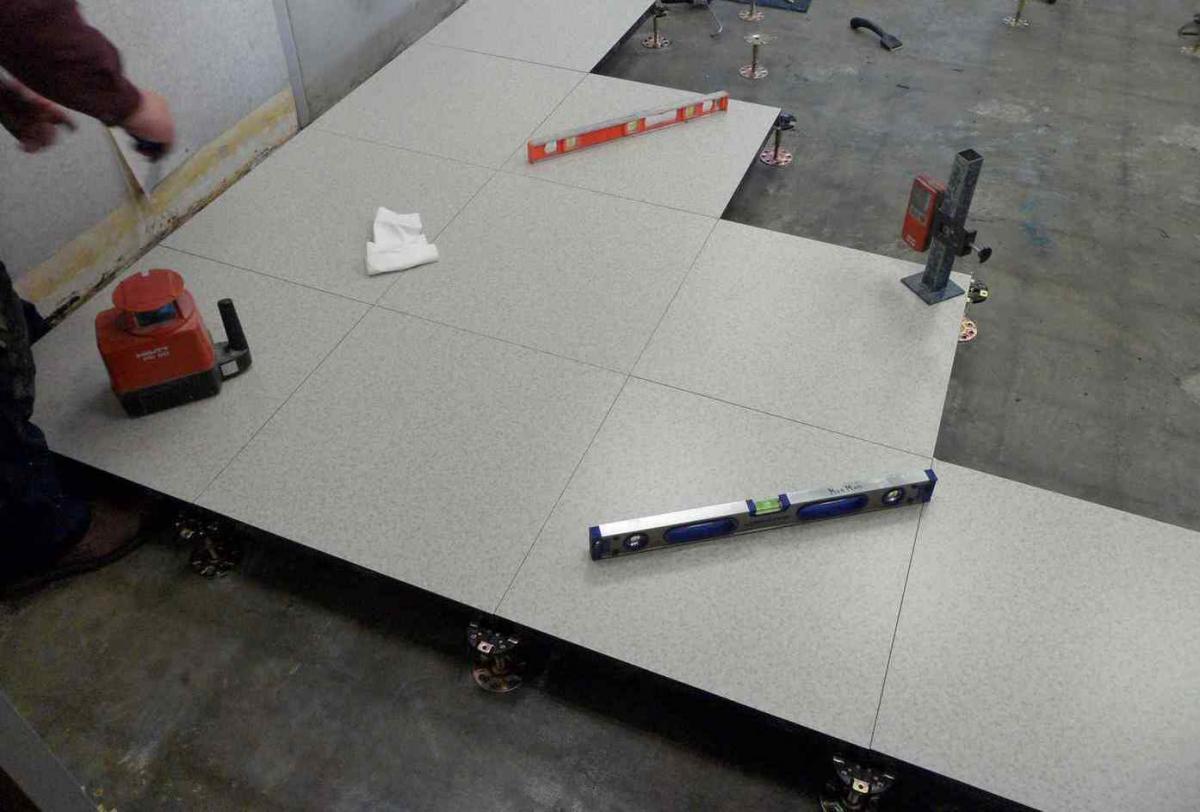 No matter the brand of raised floor you use, your data center's raised access flooring is only as good as the installation.   At MonMan, our raised access flooring installers are not just installers; they're craftsmen. 
We don't cut corners (unless it's to form a smooth, beveled edge).
Our raised floor installation team believes that in the best raised floor installations, form and function are blended for a quality raised floor you can be proud of.
It all comes down to a few key points: Details, Communication and Quality. As you look for an access floor installer, keep these in mind.
  The perfect raised floor starts with MonMan
Our lead installer will visit with you at your site for a free Raised Access Flooring Consultation and Site Evaluation.  This service is free of charge, whether you buy from us or not
Our raised floor lead installer and design engineer will work with you on a raised access flooring design that fits your site's needs perfectly
Our raised floor install team coordinates with you to set up the installation at a time that is convenient for you and your site's schedule
Our raised access flooring team, lead by our lead installer, set up at your site and begin the floor installation
MonMan uses state of the art equipment to ensure your raised access floor is perfect
What to Look for When Choosing an Access Floor Installer
Experience with several types of access floor. At MonMan, we sell and install floors from 1" high to over 10 feet high, including cable management floor, seismic bracing floor and everything in between. We have the widest range of experience in the entire industry, and can make the best recommendation for your site.
Engineering Experience. We don't just install them, we design, sell and warranty our access floors. Combined with our decades of experience in mission critical, no one gets your "big picture" like MonMan.
Understanding of Your Facility. We know why you need an access floor. We have worked in facilities just like yours: data centers, call centers, dispatch & command centers, office spaces and more. We can work with you to bring more to the table than you thought possible.
Attention to Detail. Do you want an average access floor with "good enough" fit and finish? If so, MonMan probably isn't for you. We believe a raised floor installation can make or break your entire facility. Everything in your facility is built upon your floor; it's quite possibly the single most important part of your facility, besides you and your team. Make sure you have the right team. Make sure you have MonMan.
Contact us today to talk with us about your raised access floor installation project.