With 20 years of experience in the construction industry, MonMan is your partner for success in North America.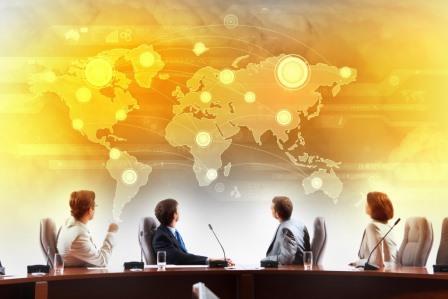 For 20 years, MonMan has been a pioneer in the construction, building and equipment industries, helping firms establish a North America presence while developing a strong sales, marketing and distribution pipeline for their construction products and equipment.
Get Your Products Sold
The North American markets of Canada, the United States and Mexico are some of the largest and most desirable markets for manufacturers worldwide. If you are a foreign manufacturer that wishes to enter one of these markets to sell your product, you need a partner that is entrenched in the marketplace. You need a partner that understands the domestic North American markets to gain an advantage over your competition and succeed in the Western marketplace.
At MonMan, we take a holistic approach to driving sales to build your revenue, while providing outstanding value for you and your customers.
Increase Brand Awareness
We work with you to develop a comprehensive plan to market your products in North America, with a major focus on brand awareness.
Branding is much more than potential customers' ability to recognize your product name; your brand must imply quality, trustworthiness, and integrity, and it must address specific problems like:
Efficiency
Cost
Quality
Performance
Longevity
Branding is a unique process, depending on the intricacies of the local culture and business community. True success relies on your North American market entry partner understanding what is required to succeed.
Develop a Product Network
Your company must have an entrenched partner in the North American market to be successful. It takes a comprehensive plan to develop a robust sales & support network throughout the North American continent. Despite the power of the internet in the global economy, true success requires a well-developed support network in the countries you wish to enter. Simply relying on the internet or a long distance sales approach will not guarantee success.
Specializing in U.S., Central & South America, Asian and European Products
We help you leverage your unique product capabilities to the North American market.
At MonMan, we know that some of the best innovations of the modern day come from markets around the globe, and we have worked with companies just like yours to develop their North American presence.
Product Specialties
At MonMan, we specialize in high-end, non commodity products, including but not limited to:
HVAC/Refrigeration
Electrical/Electronic/Power
Architectural/Floor/Finishes
Information Technology
Software
Monitoring
Healthcare Equipment
What Should You Do?
If your company wishes to enter the North American market, you need a trusted partner to help manage the process. You need a partner like MonMan. Please contact us to discuss your company, your products, and your goals in North America.