An ultrasonic humidifier by Humidifirst is the cleanest and most efficient method of humidifying your space.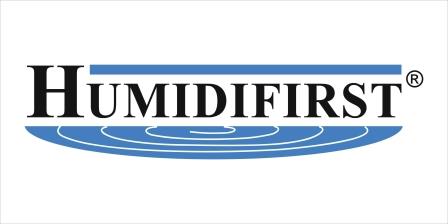 You know you need ultrasonic humidification, right?
Humidification, besides being a code requirement in many areas, is good for health and it's good for business.
And nearly any business has a use for humidification. In fact, you may already be using humidifiers right now.
But what type of humidification system are you using? If you aren't using ultrasonic humidifiers, you're using the wrong system!
Read about the benefits of ultrasonic humidification.
So let's move on and assume you know that ultrasonic humidifiers use 93% less electricity than other types, and that they are cleaner and provide better humidity control.
You know all this, so what brand are you going to choose?
And if you aren't using Humidifirst, you're paying too much and getting sub-par results.
Humidifirst is the industry leader in ultrasonic humidification. With the widest range of ultrasonic humidifier design, Humidifirst has a solution for your application
Your data center's humidity is too low and static discharge is a concern. Your food ripening facility isn't producing top quality foods due to improper storage. Your healthcare facility's humidification system is dirty and expensive.
These are all problems we can solve.
Humidification is an important aspect of every building these days. Whether it is for occupant comfort, patient health, food storage or to ensure equipment runs smoothly, maintaining proper humidity levels is one of the best things you can do.
Efficient and Effective Humidification
Humidifiers manufactured by Humidifirst are the most accurate and energy efficient ever produced. Able to maintain accuracy to within 1% of setpoint, Humidifirst ultrasonic humidifiers are the missing link you need in your building.
Humidifirst ultrasonic humidifiers use 93% LESS electricity than other common methods of humidification, which require the source water to be boiled to produce steam.
Ultrasonic humidifiers do not produce steam and use much less power than other types of humidifiers.
With this technology, efficient transducers produce ultrasonic vibrations within the water reservoir. Cavitation occurs, and tiny, microscopic molecules of water are produced and blown into the space.
These molecules are much smaller than a water "droplet" or "mist", and are quickly absorbed into the air.
How Well do Humidifirst Systems Work?
Humidifirst is the industry leader in ultrasonic systems. These aren't consumer grade products. Humidifirst makes high quality, commercial and industrial quality systems.
The special transducers are designed to ultrasonically vibrate water, allowing tiny water molecules to escape. This isn't mist, steam or a fog. The water molecules quickly circulate your room and are absorbed into the air.
Because of the high-tech nature of the transducers, these units are incredibly accurate. Working with MonMan, you will get a properly-sized system that will keep your relative humidity level in the optimum range.
And that's important, because the optimum range is different depending on what industry you're in. Data Centers need humidity around 50%. Human-occupied spaces need humidity in the 40%-70% range for optimum health, but higher levels can decrease creature comfort. Special applications such as food processing, storage and ripening have very specific humidity level requirements.
Only ultrasonic humidification can meet all of these needs with the most energy-efficient technology, and only Humidifirst has the wide range of products to meet those needs.
Whether you need a floor-mount or wall-mount humidifier, a stand alone or ducted model, no other brand has a wider array of ultrasonic humidifier models than Humidifirst. We will work with you to understand your needs to find the most effective system for you.
Give us a call or email; we'd love to talk!